Mobile Broadband Connectivity in Rural Areas Using an EPNT-2 Antenna and a RUTX12 Router
16 Oct
Novatel Communications, a leading provider of wireless communication solutions, recently assisted a rural customer in improving their mobile broadband connection.
If you are working from home in a rural area, you know how frustrating it can be to deal with poor mobile broadband connectivity. You may experience frequent dropouts, slow speeds, or unstable signals that affect your productivity and quality of life. That's why Novatel Communications is committed to providing wireless communication solutions that can improve your mobile broadband connection and give you a seamless internet experience.
The Challenge
The customer, residing in a remote and rural area, had been experiencing unreliable and frequently dropping mobile broadband connectivity. Novatel Communications stepped in to address this issue and deliver a more stable and consistent internet experience.
The Solution: Site Analysis, Antenna Optimization, and Equipment Upgrade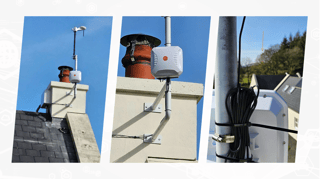 We got started by performing a complete site analysis. This required examining the customer's location by asking the customer all the right questions and checking the area on the ComReg site viewer to locate the nearest towers, comprehending the terrain in the area, and discussing the infrastructure for the current mobile network. Finding out any potential roadblocks or difficulties that might be influencing the signal quality was the aim. Based on the site assessment, Novatel Communications worked on optimizing the customer's connection to the nearest mobile tower. This could involve adjusting the positioning of the customer's antenna or installing specialized equipment to boost signal strength.
In many rural areas, the signal strength can be weak due to distance from cell towers or physical obstacles. Depending on the specifics, Novatel Communications may have installed higher-gain antennas or upgraded the customer's current ones to enhance signal reception. Since these antennas are made to capture signals from a larger region, a more stable connection is guaranteed.
The rural consumer was informed by Novatel Communications about the best ways to keep a dependable mobile broadband connection. This provided advice on how to position antennas, maintain equipment, and handle typical connectivity problems. After thoroughly explaining everything to the customer and ensuring that he understood it, we moved forward with the order and prepared our stock so that we could ship it to the customer. We then had conversations with him to help make sure it was placed in the best position to capture the strongest signal for the customer. This included informing the customer about the ComReg site viewer website to help him locate towers near his home.
The Result: Improved Mobile Broadband Connection and Customer Satisfaction
Novatel Communications was able to considerably enhance the mobile broadband connection for rural customer by putting these techniques and technology in place. Even in a challenging and isolated rural setting, the client saw fewer dropouts, better reliability, and a more constant internet experience. This instance highlights Novatel Communications' dedication to offering cutting-edge solutions to problems with connection in underdeveloped areas.
For a better understanding of this project we have included images and descriptions below: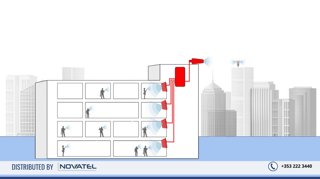 ---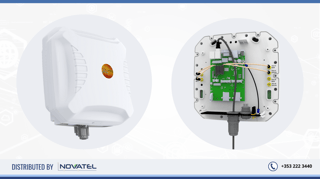 ---
Do you want to enjoy a fast and reliable internet connection that combines multiple sources into one? If so, you need to check out the RUTX12 router and the Bondix S.A.NE software. The RUTX12 router is a dual LTE Cat 6 router that offers high-speed and secure wireless connectivity.
The Bondix S.A.NE software, on the the other hand, is a simple but smart aggregation of network software that can merge your multiple internet sources into one virtual connection (i.e. combine Vodafone, and 3). Together, they can provide you with a seamless and uninterrupted online experience.
Don't miss this opportunity to upgrade your wireless communication. Click here to learn more!