Our Clients: Well-known Establishments and Companies Installed with Mobile Signal Solution
23 Aug
We're glad to announce that we've successfully rolled out a bespoke solution for several well-known companies and establishments here in Ireland. We have been able to provide 100% satisfaction to all of these clients, and we are proud to be able to work with such prestigious brands.
Cork County Council
Novatel Communications Limited (NCL) supplied Poynting Antennas and Teltonika Routers to solve remote monitoring issues at some of the water monitoring stations (Telemetry System) for the Cork County Council, allowing the council to remotely monitor, receive alerts and manage the station remotely cutting down on site visits and having a 24-hour eye on water station.
OPW (Office of Public Works)
Newgrange is one of Ireland's most treasured historical sites, attracting thousands of visitors each year. Due to the remote rural location of the Neolithic site, there was no mobile phone reception at the Visitor Centre.
NCL supplied, installed, and configured a Stella Doradus GSM Repeater System, now visitors and staff enjoy the ability to use their mobile phones, not only is this important for entertainment, and connection but health and safety is also an important attribute of installing a GSM repeater by Novatel.
Mater Private
Hospitals are some of the most important buildings in our society, safeguarding the health and well-being of our people.
The Mater Private struggled for mobile phone coverage due to the excellent structure of the building, phone signal was not able to penetrate the well-built building.
NCL supplied and installed a professional Repeater Solution by Stella Doradus, giving patients, and staff the ability to have a constant connection to the outside world through their mobile phones whilst in the building.
Another advantage of the system was the key code security system, to enter parts of the building, you must receive a text to your phone to allow your entry, that was now a possibility as a result of NCL's installation of a high-performance repeater solution.
The consultants were also delighted as they finally had mobile phone reception in their offices, and their patients while they waited in the reception area.
Jameson (Irish Whisky)
An iconic Irish Brand, enjoyed by millions all over the world, the staff at the world-famous distillery in Middleton County Cork is home to the incredible team of people who make it all happen, the team needed to be able to contact the outside world via mobile phone.
NCL installed a Stella Doradus Repeater solution throughout the offices - giving immediate connectivity and helping improve productivity as people could now make and receive mobile phone calls, emails, and texts right on their phones.
The Hendrick Hotel
Sisk is one of Ireland's leading construction companies, they have a vision and planning that has progressed them as a market leader.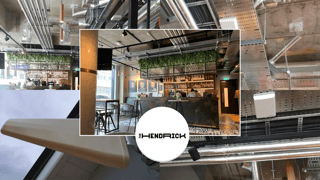 SISK recognized that, as a result of their focus and dedication to energy efficiency in new builds and retrofits that the materials they used in construction were of such a high quality that cellular signal would not be able to penetrate into the building and that visitors, staffs, and residents of the beautiful Hendrik Hotel in Smithfield Dublin, would suffer with "no mobile phone reception".
This progressive build which has thousands of visitors from all over the world who stay for work, come for Dublin's vibrant nightlife, for historical trips, and etc.
Mobile phone connectivity was a necessity - they engaged with NCL who carried out a complete survey on the building, designed a tailored solution for the building, and carried out a turnkey installation and commissioning of a repeater and DAS (Distributed Antenna System), giving instant connectivity to every phone regardless of origin, network or software that entered the building, people could now upload to Instagram, email their work, post on Facebook, all from the comfort of the stunning Hendrik Hotel.
Now, wherever the guests are; bedrooms, bar, or lobby, they have full cellular signal coverage.
LIT (Limerick Institute of Technology, Questrum Building)
The building is on the outskirts of Clonmel, and is an Enterprise Centre for startup businesses.
Busy entrepreneurs need to be in contact as they build their business ventures. Having no mobile phone reception in the building due to its stunning design, was putting a challenge in their way, one which was stressful for everyone including staff as they would have to step outside to make and take a simple mobile phone call.
NCL carried out the survey, looked at requirements, designed a tailored professional solution, and installed with complete success - instant connectivity for voice text and data on all networks enabling the entrepreneurs to focus on building their empire.
Avalon Hotel, Kilkenny
The exquisite Avalon Hotel - What a glorious location, restful breaks, shopping trips to vibrant Kilkenny, romantic getaways, and weddings.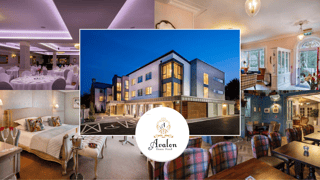 The owners of the Avalon Hotel have their customer's needs and desires at the heart of their business. They are customer focused and the staff are driven by the happiness of their customers, the building having had a beautiful remodeling, the building is constructed to such a high standard that mobile phone signal would not penetrate, and therefore the customers were unable to use their mobile phones for calls, texts or data.
NCL did a site survey and listened to the staff and management as they conveyed what they wanted their guests to experience, to be connected to the outside world.
NCL designed and installed a repeater system that met all the requirements and brought the hotel into the digital age, a whole building solution providing connectivity in bedrooms, bar, restaurant, function room, etc.
Childrens Hospital Crumlin
In March of 2020, our lives were forever changed by COVID-19, Fear spread as news reports were coming in from all over the world, that we were facing a global threat that we had never faced before.
At the frontline we had a number of services which we relied on to get us through, one of those were our hospitals. Staff work day and night in frightening circumstances, facing the unknown.
NCL received a call and was asked - would our engineers supply and install a Stella Doradus Mobile Phone Repeater into an area of the building, which would be critical for communications between the team of staff, now based in the hospital, and members of the HSE who were at other locations.
We were proud of how our team at NCL immediately responded with a resounding YES, Frank our Senior Installations Engineer, drove to Dublin the following morning and completed the installation within a day, facilitating vital communications.